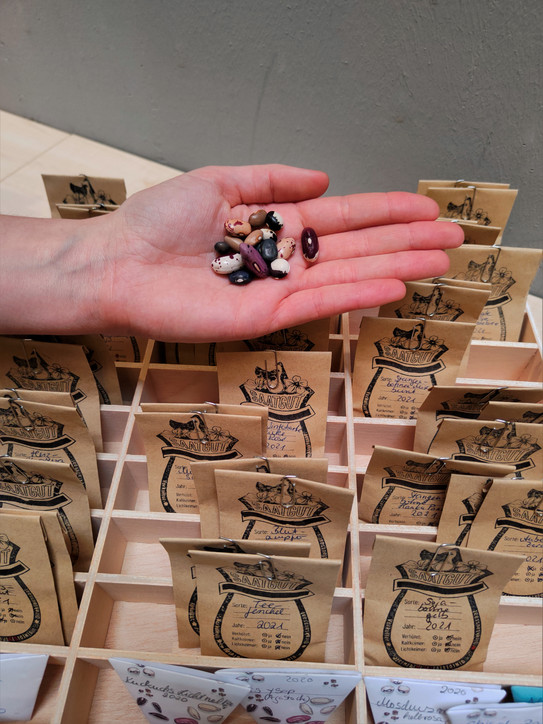 On the initiative of TU members and with dedicated support and set-up by the Sustainability Office (NHB) of TU Dortmund University, the project "Seed Library" could start in March 2022. In Emil-Figge-Bibliothek interested people can find a seed exchange box to exchange seeds of flowers and vegetables.
Gardeners with and without experience can borrow seeds here, plant them at home and gain new seeds again. After a successful harvest, fresh seeds (seed-resistant varieties) are returned to the seed box and made available for others to exchange. Seed bags for seeds brought along can be labeled with a stamp directly on site.
In the newly furnished sustainability corner, comfortable sofas also invite you to quietly browse through literature on the topic of sustainability.
more information (in German)