Upton Sinclair Collection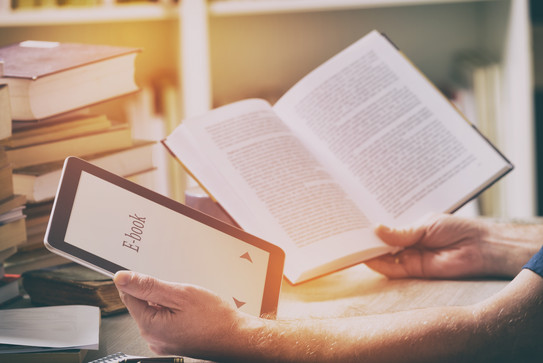 Upton Sinclair (1878-1968) was one of the best-known modern American authors and is considered the founder of so-called investigative journalism. He came into contact with socialism at an early age; his literary and journalistic work essentially centered on exposing contemporary social and political grievances. Sinclair was considered an outstanding journalist in his time, but he did not receive the Pulitzer Prize until 1943 because of his political views.
His best-known novel, The Jungle (1906), depicts the desolate conditions and working conditions for immigrants in the slaughterhouses of Chicago. The book became an international bestseller and actually brought about alleviation of some of the abuses it denounced.
The collection, which came to Dortmund University Library as a donation in 1998, comprises some 400 monographs, including numerous foreign-language first editions, dedication copies, and secondary literature on Sinclair's life and work. In addition, the collection contains archival materials, mainly correspondence, photographs, and manuscripts related to Sinclair's life and work.
Other collections related to Upton Sinclair are located at the Lilly Library (Indiana University, Bloomington) and the Cecil H. Green Library (Stanford University, CA).
Use of Library Collection
The collection is complete and contains about 400 monographs. The borrowable collection has the shelf marks C 20801 to C 21004.
Further monographs are in the Rara holdings and can be ordered to view, but cannot be borrowed.
Use of Upton Sinclair Archive
The archival holdings of the Upton Sinclair Collection are not indexed, but are available for consultation by appointment with the University Archive. For inquiries or to schedule an appointment, please use the email address archivtu-dortmundde.