Historical Children's and Youth Books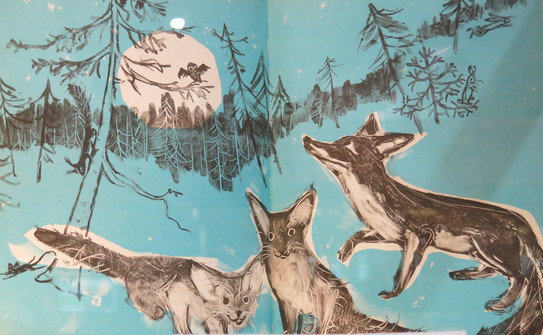 Special collections of historical and modern children's and youth books exist at numerous university libraries throughout Germany, including Dortmund. The Dortmund collection goes back in part to the predecessor institutions of the TU Dortmund, so that there is also a larger historical stock as well as rare books.
Older holdings can be traced back to the library of the Dortmund Pedagogical Academy, which was founded in 1929 and became the Dortmund Teacher Training Institute in 1941. However, the collection mainly contains monographs from the libraries of the Dortmund, Hagen and Hamm departments of the former Pädagogische Hochschule Ruhr. However, it is no longer possible to determine a specific time period for the development and establishment of the collection.
In addition, there are further components that were subsequently added to the collection from other collections of Dortmund University Library.
Use of Library Collection
The collection is complete and comprises around 3,260 monographs.
The library collection (shelf mark: Jb) can be borrowed from the university library and has its own classification system.
Parts of the collection are in the Rara holdings and can be requested for consultation, but not borrowed.
For teaching and research on the subject of children's and young people's books, current literature is available for loan in the Emil-Figge-Bibliothek under the shelfmark group SDR (Kinder- und Jugendliteratur).