Try the "Anchor Yale Bible Dictionary" as well as the "Anchor Yale Bible Commentaries".
-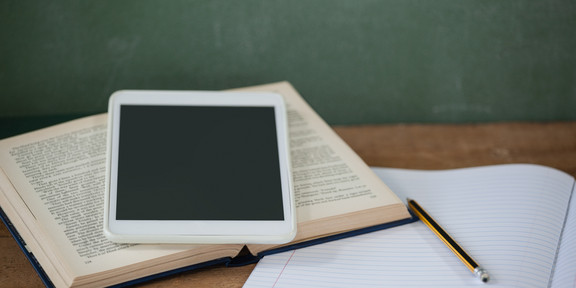 Until December 22, 2022, you can access both of these offers through our homepage:
Anchor Yale Bible Dictionary
The digital version of the renowned six-volume work is an important resource for interfaith exploration of the Bible.
The dictionary includes more than 6,000 entries, is illustrated throughout, and also includes interactive maps of the Middle Eastern world, complete with hyperlinks to help quickly locate archaeological and biblical sites.
Anchor Yale Bible Commentaries
This commentary series consists of an initial total of 86 volumes, which will be successively expanded to include additional volumes. Based on the knowledge and resources of international theologians and religious scholars of different denominations, this series contains the translation and interpretation (exegesis) of the Old and New Testaments as well as the Apocrypha.
Notes on citation and usage options for both offerings:
The texts of both offers initially appear as continuous texts in the HTML version for use in any end device. A mouse-over function that displays the exact page numbers ensures correct citation of the page contents.
The "Print" button can also be used to generate a PDF edition of the respective chapter of a commentary or an article in the reference work that is identical in page number to the printed edition.
Create your own folder under "Save" with the text excerpts, articles and chapters that interest you. Use the "Share" function to share these and other texts from the two offerings with colleagues and students in the respective full-text version. A transfer to literature management systems such as Citavi is also possible.
More information: