Sebrath Library opens August 21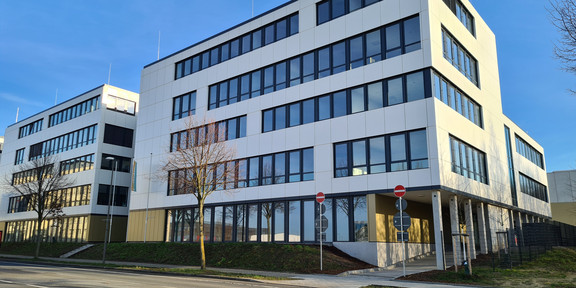 Another replacement for the Central Library of TU Dortmund University is located on the edge of the Technology Park.
The Sebrath-Bibliothek contains approximately 50,000 books from the natural sciences, engineering and economics, as well as 20,000 periodical volumes. The books can be ordered via catalog plus to the Emil-Figge-Bibliothek or viewed or borrowed directly on site.
There are also 240 well-equipped study spaces in the modern, comfortably furnished Sebrath Library, including quiet study areas and bookable group rooms. Students will find an excellent technical infrastructure and stable wifi.
Opening hours
Monday to Friday from 8 a.m. to 8 p.m.
Saturday and Sunday: 10 a.m. to 8 p.m.
Support and advice from library staff: Monday to Friday from 8 a.m. to 3 p.m.
Right across the street in the building Sebrathweg 9 many contact persons of the library have their offices. Appointments can be made especially for subject-specific consultations and services such as dissertation submission. The University Archives and the Information Center for Technology and Patents are also located here.
The Sebrath Library is located about 2 km from the Mensa Bridge. To get there, you can:
Take the H-Bahn to Technologiepark, then continue on foot.
Take the 465 bus: From the Technologiezentrum or Joseph-von-Fraunhofer Str. stop on the edge of campus to the "Sebrathweg" stop.
By bike: There are various Metropolrad stations (currently: 7) on the North Campus and the South Campus, and another station will be set up at Sebrathweg 7.
On foot: The Sebrath-Bibliothek can be reached in about 25 minutes.
Further information