October 4 - 14: Guided tours of the Library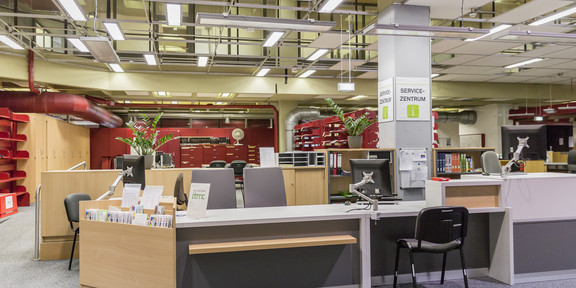 Starting Oct. 4, get to know the Library with a short tour!
At the Library, you can check out or return books every day until late evening, download e-books, scan for free, and much more. As a TU student, you can even read our e-books and e-journals from home. During a tour, we will give you a brief overview of all the essentials and welcome many questions.
Dates
1st week: from Tuesday, 4.10. to Friday, 7.10.22 each at 2.15 p.m.
2nd week: from Monday, 10.10. to Friday, 14.10.22 each at 10.15 a.m.
Duration: max. 30 minutes
Meeting point: in the foyer of the Central Library, Vogelpothsweg 76
No date for you? On every 1st Wednesday of the month at 2.15 p.m. we also offer a guided tour (without registration - meeting point: foyer).