Christmas Music from the Library Roof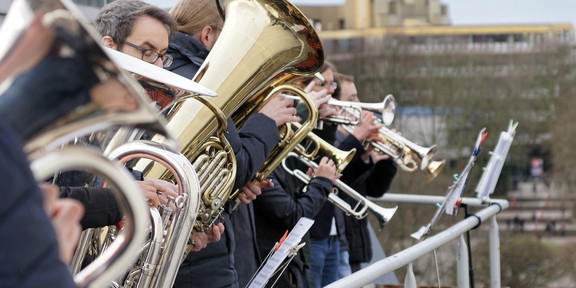 You can hear well-known and popular Advent and Christmas songs to sing along.
We are particularly pleased about this now, after music could not be played or only online in the last two years due to the pandemic.
The music will sound for the last time at this location, because the library will move to another building in 2023, so that a modern new building can be built on the old site.
Have fun listening and singing along!