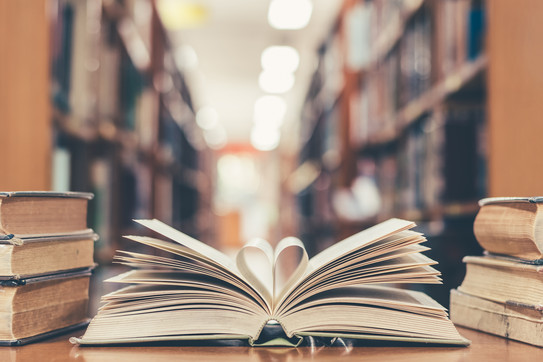 Dortmund University Library has a small but fine collection of bibliophile treasures from all areas of science. For conservation and legal reasons, these rare and valuable books are kept in rooms of the University Library that are not accessible to the general public.
The rare book collection generally includes all works between the years 1501 and 1850, especially monographs and periodicals that are rare, unique, or valuable. Works created after 1850 are not considered rare books in the strict sense, but may also be subject to special protection.
These include, for example, works from the end of the 19th to the 21st century, in particular first editions or dedication copies, editions that are counted through or limited, facsimiles with special decoration, works with special external characteristics (including special bindings or formats) or works with special internal characteristics (including special paper, special fonts, book decorations such as illustrations, graphics, maps or coats of arms, handwritten marginalia, dedications or ex-libris).
In addition to the old and special collection, the rare book room of Dortmund University Library also contains other holdings that are secreted for legal or conservation reasons and are subject to separate restrictions on use.
Use of Library Collection
The rare books collection is listed in catalog plus. The volumes can be ordered to view via an online form, but cannot be borrowed.