FOS Library (School Research Center)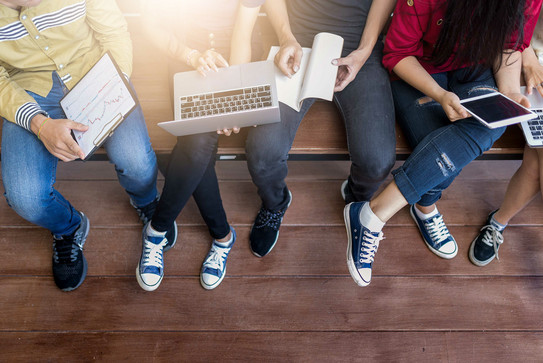 Library of the former Research Center for Political and Social History of Schools (FOS)
In 1983, the German Society for School History was founded at the Historical Institute of the University of Dortmund. The society maintained the "Research Center for Political and Social History of Schools (FOS)" until its dissolution in 2006.
The collection (monographs only) is housed in Dortmund University Library. It covers all subjects in the humanities, social sciences and cultural studies, and also includes smaller holdings on the natural sciences, mathematics and economics.
These are mainly textbooks and teaching materials for the individual subjects and the respective types and levels of school. In addition, the collection also includes a larger proportion of general and regional source texts and secondary works on the development of school types, subjects, and the training and development of the school teaching profession.
Use of Library Collection
The collection is closed and contains about 9,000 monographs. The library holdings of the FOS collection are available for loan and have their own systematics.
Parts of the FOS archive have been incorporated into the Dortmund University Archive and indexed.
The use of the archive holdings is possible after registration at the University Archive. For inquiries about the FOS archive records or to make appointments, please send an email to archivtu-dortmundde.
More Materials and Didactica
Didactic materials of the FOS (e.g. AV media, wall maps, textbooks) as well as a selection of archival materials on Dortmund schools are located in the Westphalian School Museum of the City of Dortmund.